Community Involvement
Experiences
Excursions
With the Step 2 Growth service, tamariki and their whanau get to experience a real whanau feel. We invite the whole whanau along to every excursion we have. We love meeting nannas, granddads, siblings, aunties and uncles! We have found that whanau have a real pride in taking part in our community events with us.
Lower kaiako-to-tamaiti ratio, at 1:4

Stronger bonds formed between kaiako and peers

More opportunities for one-on-one time
Partnership between whanau/kaiako and S2G

Parent and child's own contribution to learning is celebrated

Individual planned experiences and activities relevant to the current interests of tamariki
Planned weekly focusses

Planned outings and excursions by S2G

Regular play dates with other educators to promote connections for ease of relief care

What is the enrolment process?
When you contact Step2Growth to find out more about us, we will email or deliver a copy of our Information Pack, which contains all you need to know about us. After meeting with educators and deciding who you would like to enrol with, you will be given a Enrolment Pack to fill out, which needs to be returned to the office (our co-ordinator can come and collect this from you at a convenient time) at least a week before the desired start date. This is to ensure that the required bond is paid in advance and that we have all of the correct details so the starting day can go off easily.

How is an educator selected for my child/ren?
You will be given a list of educator profiles to browse through. From there you can pick who you would like to meet with (this can be as many or as few as you like) and then the coordinator will arrange times that are convenient for both the family and the educators to meet. The co-ordinator will come along to these meetings too, and the family can bring along whomever they would like. The choice of educator is completely up to the family.

What will the cost be for the care of my child/ren and are there any subsidies?
The cost of care varies between educators depending on qualifications and experience. The educator chooses their own hourly rate. From this hourly cost any WINZ subsidies that the family qualifies for are deducted, together with the Step2Growth contribution, which the co-ordinator will discuss with you before enrolment.

What do I need to supply for my child/ren's care?
Some families choose to have their educators provide food for their children, which comes at an additional cost of $5 per day. Families that do not choose this option provide a healthy lunchbox each day. Other things to provide for your child are a hat, sunblock, extra clothes, a water bottle and nappies and wipes, if required.

What happens if my child is sick?
If your child is sick and is unable to attend care, the family needs to let their educator know as soon as possible. When a child is ill, the charge for the day remains the same.

What happens if my educator is unwell?
If an educator is unwell they will let the families know as soon as possible to find out if relief care is required. If it is, the co-ordinator will find alternative care with another educator that has the availability that day. All of the children know the other educators and their homes and we have regular playgroups and playdates at each other's homes so there is a familiarity there.
Please reload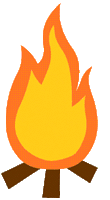 ...She's a very kind, calm, caring woman, with a huge heart. Our daughter took to her right from the first day, and she has never once been upset when I've left. You can see she loves being around her educator, she's very comfortable with her...
...My son has developed a real relationship with his educator. They have their own jokes and routines and though he loves when I come to pick him up he loves going to care too...
...Our chosen educator is an absolute natural with children and our daughter warmed to her immediately. She allowed our daughter to find her feet and participate in activities at her own pace and as they have got to know each other they have developed a fantastic relationship...