Community Involvement
Experiences
Excursions
With the Step 2 Growth service, tamariki and their whanau get to experience a real whanau feel. We invite the whole whanau along to every excursion we have. We love meeting nannas, granddads, siblings, aunties and uncles! We have found that whanau have a real pride in taking part in our community events with us.
Lower kaiako-to-tamaiti ratio, at 1:4

Stronger bonds formed between kaiako and peers

More opportunities for one-on-one time
Partnership between whanau/kaiako and S2G

Parent and child's own contribution to learning is celebrated

Individual planned experiences and activities relevant to the current interests of tamariki
Planned weekly focusses

Planned outings and excursions by S2G

Regular play dates with other educators to promote connections for ease of relief care
Messy play
Sand play
The wonder of nature

What is the enrolment process?

How is an educator selected for my child/ren?

What will the cost be for the care of my child/ren and are there any subsidies?

What do I need to supply for my child/ren's care?

What happens if my child is sick?

What happens if my educator is unwell?
Please reload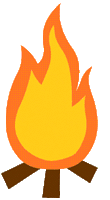 ...She's a very kind, calm, caring woman, with a huge heart. Our daughter took to her right from the first day, and she has never once been upset when I've left. You can see she loves being around her educator, she's very comfortable with her...
...My son has developed a real relationship with his educator. They have their own jokes and routines and though he loves when I come to pick him up he loves going to care too...
...Our chosen educator is an absolute natural with children and our daughter warmed to her immediately. She allowed our daughter to find her feet and participate in activities at her own pace and as they have got to know each other they have developed a fantastic relationship...