"With Step 2 Growth you get the
best of both worlds

"
Step 2 Growth is a locally owned and operated home-based childcare service in the Marlborough Region created in 2011 to provide a more affordable form of quality childcare. The vision was to build stronger relationships between all parties (Kaiako, whanau, Step 2 Growth and the tamariki), working together as a team to provide the best experiences for the tamariki in care. We have quarterly meetings to ensure all our kaiako know the changes and have a say in the running of the business, giving them motivation and inspiration as stakeholders within Step 2 Growth. We run regular playgroups and encourage our kaiako to attend community excursions to ensure tamariki in our care get the best experiences in their community.
With Step 2 Growth you are assured of the best of both worlds by either being a kaiako and having the opportunity to work from the comfort of your own whare doing something you are passionate about, or as whanau seeking childcare within a secure home-based setting that provides educational learning experiences that enhance and support the growth and development of tamariki to become confident and competent individuals.
Knowing that a good kaiako is one who is well supported and has resources when needed, and a good whanau is one who is involved in their child's education, a happy tamaiti is created by passionate care and teamwork between all parties, generating strong trusting bonds.
Step 2 Growth is a locally owned and operated business. Together as a team we are one whanau helping other whanau.
"We value relationships that form
secure bonds

"
Here at Step 2 Growth we understand that tamariki learn and thrive through play as they explore their world and share in rich learning experiences. Tamariki develop a strong sense of belonging through the patient guidance of our educators in inviting home environments, and every child is cared for as the unique people they are. Their individual needs, temperaments, interests and goals are respected and encouraged through their early childhood days.
We believe that all tamariki have the right to a bicultural education that respects and reflects New Zealand's unique cultural history, where all cultures are celebrated and all tamariki are given the opportunity to experience Te Ao Maori. The principles of partnership, protection and participation are at the heart of our curriculum and what we believe is important for all tamariki, along with connections to our community and our local environment.
At Step 2 Growth Te Whariki is at the centre of what we do and as a service we strive to embody the principles and strands as we nurture and support holistic development for all children. Educators, whanau and the service work together as a team to provide tamariki with an education that is culturally responsive; to plan and assess learning in a way that follows and respects the interests of each individual in our care.
Our philosophy is based on a belief in the importance of primary caregiving, especially for the infants and toddlers in our care. We value an educational experience that is like a home away from home, where warm, positive relationships are at the forefront to support well-being, learning and growth.
Promote warm nurturing care to all tamariki

Promote stimulating learning environments within a home-based setting

Form strong bonds between our kaiako, tamariki and their families/whanau

Share special moments and learning for each tamaiti through an individual learning journal

Provide the community with the opportunity to further their career and knowledge with relevant training and professional development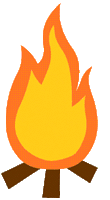 We have a pool of passionate Kaiako who would like to introduce themselves...