Are You Passionate About Childcare?
Active Involvement
Training
Support
When a Kaiako takes on the opportunity of joining the Step 2 Growth whanau, they are offered a range of experiences. From the yearly appraisals that are undertaken between the kaiako and co-ordinator, they decide what they would like to focus on professionally in the coming year and the co-ordinator seeks out professional development opportunities that supports this. Kaiako have a say in all changes that happen, from the policy renewals to new procedures. Also, management is always on hand to support kaiako when they need it, whether it's help completing a learning story or finding new resources to support current interests.
Working from the comfort of your own whare

Support, resources and advice from the team

Support with study towards a childcare qualification
Being part of a locally owned and operated service

Flexibility of your working days/hours

Planned outings and excursions
Planned professional development for on-going relevant training

The chance to be part of a tamaiti/whanau/kaiako- friendly organisation
"I love that home-based childcare offers a family environment for not only children in their care but also their own children. I enjoy being able to educate children in smaller environments and in turn recognise individual interests more easily so I can ensure to extend their learning."
Mel - Renwick
"I have now been working for Step 2 Growth for over two years and in that time have enjoyed some fantastic professional development opportunities and the chance to attend presentations from leaders in the field of early childhood development such as Nathan Wallis. The encouragement and support offered from this company has helped not only me as an educator to grow and learn, but has also truly supported the well-being and growth of all of the tamariki and their whanau that have been involved along the way. I look forward to continuing my journey with Step 2 Growth and know both I and my children will continue to benefit from their proactive community-minded approach and their deep belief in equity of care and education for all."
Tania - Springlands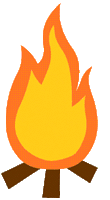 What qualifications do I need to be an educator?
Although training and experience are an advantage, they are not a necessity as training and support are provided prior to starting, as well as regularly throughout your time with Step 2 Growth.
What kind of Professional development opportunities are there with Step 2 Growth?
We have monthly professional development opportunities based on the needs of our educators as well as some amazing yearly opportunities such as Nathan Wallis and Dr Bradly Hannigan with seminars about the brain.
What kind of resources do I need for my care environment?
The basics are fine to start your career as an educator; more often than not children enjoy regular everyday things anyway such as boxes, cups, bowls, wooden spoons, dirt, sand, water etc. We also have a toy library available and know of some great stores for amazing bargains on educational resources.
As a service we process all your wages on behalf of your parents, all payment come through the service for tracking purposes as well as ensuring you do get paid. These are processed weekly and paid on a Tuesday night.
What paper work is involved with being an educator?
There is paperwork that is legally required to be completed, as well as some extra that is a strictly Step 2 growth requirement. Daily forms include sleep, nappy and health and safety checklists as well as maintaining attendance forms. We require either an earthquake or fire drill to be practised and recorded each month. All of these forms are given to educators in a handy folder. For the children we require that educators complete a "weekly routine" sheet that is emailed weekly to both the families and the co-ordinator with the correct attended hours on them, as well as a brief overview of what happened that week. Each month the educator is required to complete a learning story and enter it into the child's portfolio.
Please reload